First-Rate Disinfection Services for Homes in Palm Desert, CA
Our expert restoration contractors are trained to use powerful cleaning solutions, industry-standard tools and procedures that are proven to eliminate pathogens. Our customers' well-being is a main concern, so we approach our decontamination services with regulation and responsibility. We take all the necessary steps as we provide residential decontamination solutions that will let your family avoid the dangerous effects of bacterial or viral infections.
Disinfection Services – The Paul Davis Way
Here are a few of the ways we ensure your safety in the Palm Desert, CA, region:
Applying disinfectants and cleaning: At Paul Davis, disinfection is part of our job and we have the correct tools and equipment to address viruses, bacteria, microbial growth and other pathogens.
Taking the correct precautions: Prior to entering your home, we will confirm that we're healthy and ask if you are too in order to put no one at risk. Additionally, we will wear shoe covers so that outside contaminants won't be tracked into your home along with wearing face masks.
Offer up information: We will give our customers information about protecting their health and safety. We invite you to ask questions about viruses in the home and we will educate you according to the most recent company updates and procedures.
We Take the Precautions for You
At Paul Davis, we make sure to take all the necessary precautions in maintaining cleanliness. We adhere to the CDC guidelines and wash our hands on a regular basis for 20 seconds with soap, put on hand sanitizer, keep a recommended distance of six feet from people and clean surfaces that come in contact on a consistent basis.
Our goal is to provide safety to organizations within the Palm Desert, CA, region, and this is even more important with COVID-19. This is how we can help out your business:
Our reliable contractors will clean your facility by utilizing disinfectants extensively.
We are EPA and FDA approved to combat most common viruses.
We meet tough standards.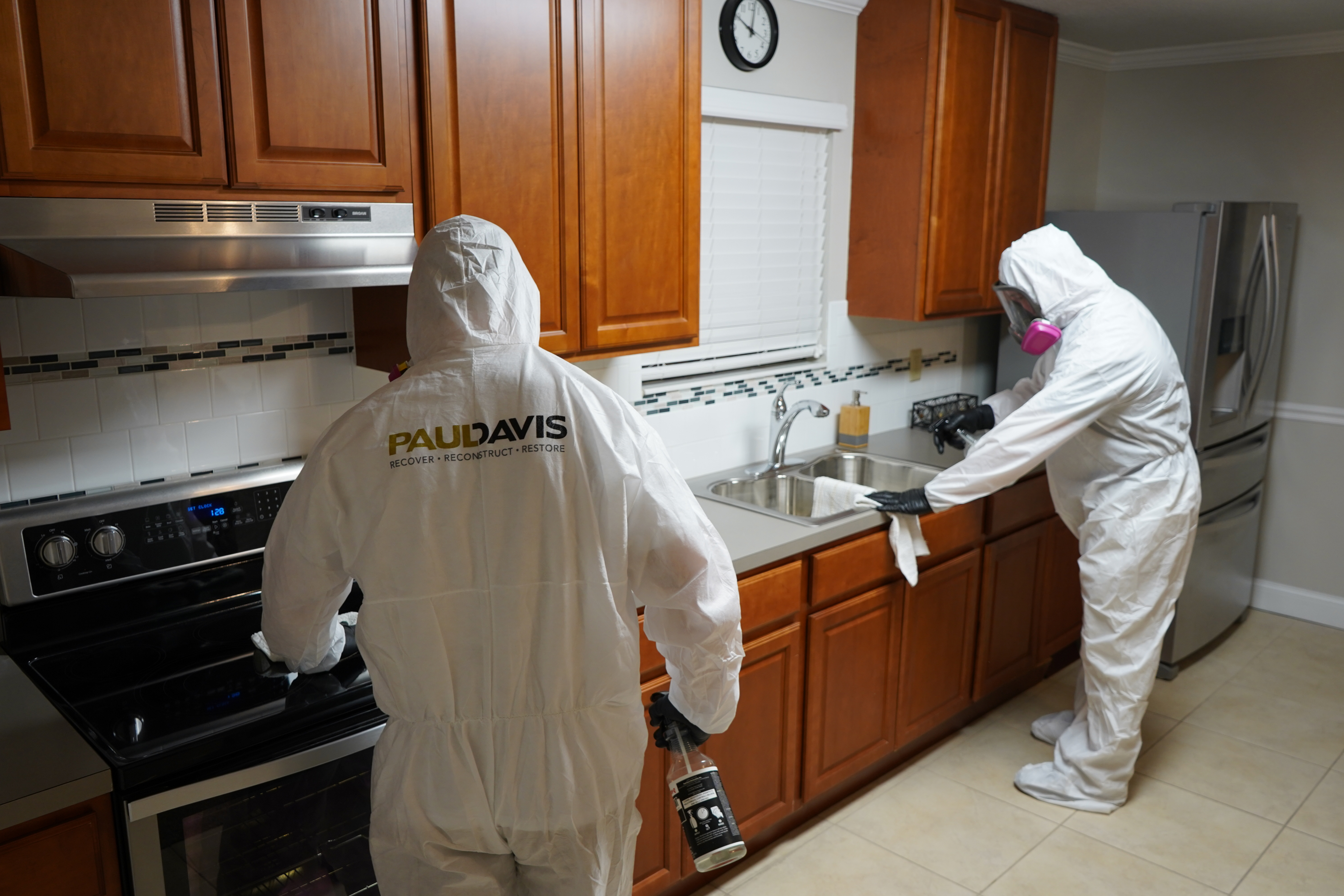 Let's Keep Everyone Safe
To establish the safety of all individuals, please let our staff know the condition of those residing in your home. We invite you to ask questions you have and tell us if you would like our team to take special precautions.